Want to grow your own vegetables and have a thriving garden but don't know where to start? Here I'll show you my top 5 Tips On How To Start An Organic Vegetable Garden.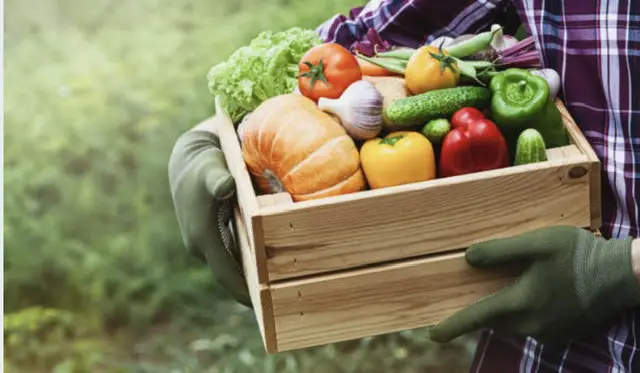 Why Start A Vegetable Garden
Starting a garden from scratch can be overwhelming. It can be difficult to know where or how to start. Do you use raised beds? Do I just plant them in the backyard? My flowerbed? What kind of soil do I use? Compost? Organic? Am I really going to save money?
If you have found yourself asking these questions, you are not alone! I've been there too and I'm sure if everyone were honest they would say they have been as well. Not to worry though, if my husband and I who are no where near being 'garden experts' can have successful and plentiful gardens year after year for going on 7 years now-you can too!
I do, however, want you to keep in mind that like all good things, it takes time! Show yourself and your garden some grace. It's a learning process and it will take time, but it is so worth it and so rewarding in the end. Don't start off with a 5 acre garden, start out with something you can manage. You will grow not only vegetables but also your skills and knowledge of gardening.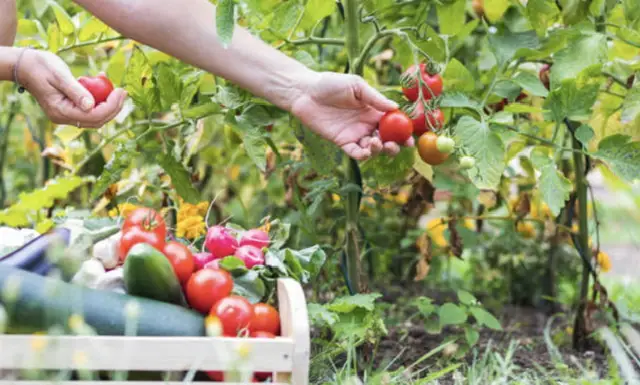 Raised Beds
If this is your first time starting a vegetable garden, I would highly recommend starting small. This always you to sharpen your skill, learn a lot, grow beautiful and delicious veggies without getting completely overwhelmed. When my husband and I first decided to start growing our own vegetables we were living in a subdivision with a tiny backyard.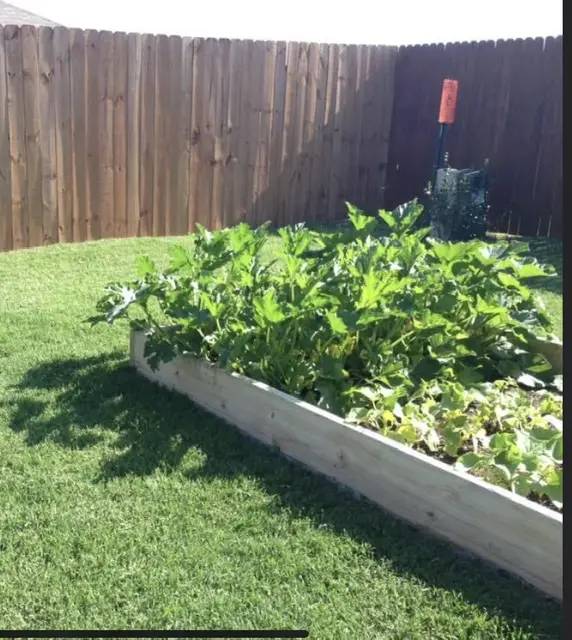 We did not let that stop us and neither should you! We worked with what we had and decided to build a raised bed. I know lots of people who have full functioning homesteads on 1 acre or less. If this happens to be your situation, I would highly recommend stating with raised beds or some potted plants. Raised beds are fairly simple to make and are really beneficial in these types of situations.
Place any raised bed in the sunniest location you can.  This will be a southern facing location with as little shade as possible. To build our raised bed we purchased three 8ft long, 2×6's (2 x 6 x 8). We cut one in half and put it on the ends, so it ended up being approximately 4×8 ft long-very simple. My husband drilled the ends to secure them in place, you can use a drill or hammer and nails, whatever you have. We then used stakes to secure our bed in place and lined it with black landscape fabric. We used the fabric so we could fill it with our own organic soil and also to prevent weeds.
Once it was lined, we poured ~10 bags of Organic Garden Soil. The key to a healthy vegetable garden is to start with good, healthy soil. This goes for growing tomatoes or potatoes out of a potted plant as well. You don't need a big or fancy setup, just good soil, a pot, raised bed, or in-ground setting and seeds to get started.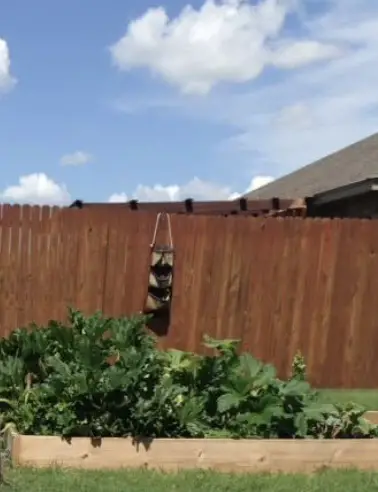 Now that we have that established, it leads me to my first tip:
5 Tips On How To Start A Vegetable Garden
1). Location
If you know anything about real estate, location is everything. The same applies to gardening. If you don't have adequate sunlight your plants won't grow-a major problem. In the Northern Hemisphere, the best location for a garden is on the south side of your home/property. This ensures that your garden will receive the largest amount of sunlight possible.
Whether your garden consists of a tomato plant in a pot, one raised garden bed, a dozen raised beds or a half acre in-ground garden it needs to be south-facing to receive adequate light.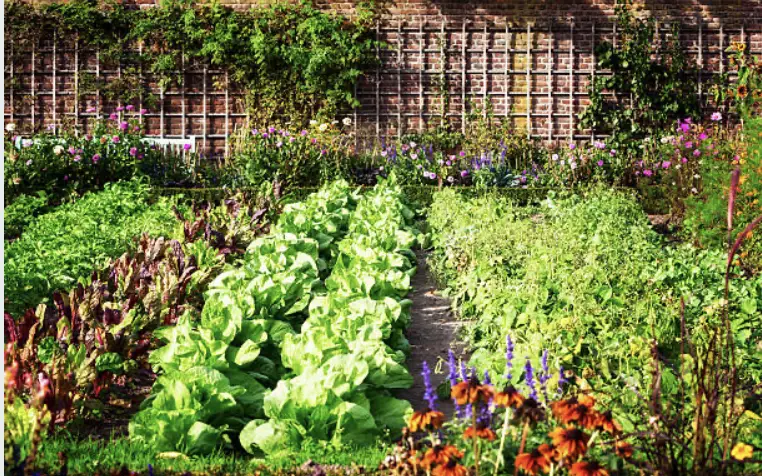 2). Soil
Good soil is the foundation for healthy vegetables. If you don't have a good foundation (soil), you will not have a successful garden. Soil provides nutrients, warmth, moisture, air and helps stabilize your plants roots among other things. No matter the size or type of garden you plan on having, soil is one of the most important key components. If purchasing soil, make sure it is high quality (preferably organic)-this definitely not something you want to skimp on.
There are 3 basic types of soil
Sandy– Easy to dig, but does not hold nutrients or moisture. Cannot provide your plants with the necessary ingredients for growth.
Clay- Heavy and tends to bind the soil. This doesn't allow air to penetrate and holding water risking rot of your roots and doesn't allow the soil to release needed nutrients.
Loam-A perfect balance. It's considered the 'friendliest' soil to cultivate. A combination of sand, silt and clay.
If you're not sure what kind of soil you have, it's always a good idea to have it tested.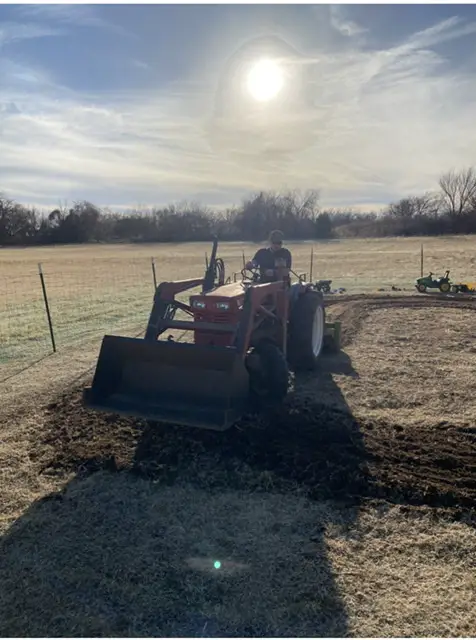 3). Decide What You Want To Grow
There are so many things to consider when deciding what vegetables you'd like to grow. Consider your climate, how long your growing season will be and how big your garden will be. If you're wanting to grow root vegetables make sure your setup can accommodate those roots etc.
Pick vegetables you and your family actually like to eat! This sounds obvious, but you certainly don't want to waste time, energy and money on something that will go to waste.
Another thing to keep in mind, is that some plants need to be started indoors or planted during certain months or temperatures. So it's a good idea to have a list of what you'd like to grow before getting started because this will affect your timeline.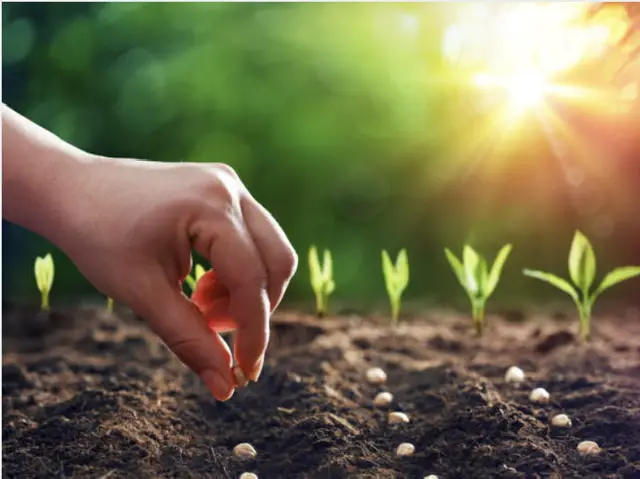 We always try to stick with organic seeds, but you make the choice that is right for you and your family. This could be a whole blog post on its own, so I'll just stick to the basics. But I can't stress enough how important it is to pick good quality soil and good quality seeds. This will make a huge difference in the outcome of your garden and most importantly the food you are growing for your family. The way we see it is, if we're going to invest all this time and money, we're going to invest in organic and high quality seeds. But again, do what is best for you and your family!
Here's more info about Organic seeds:
4). Garden Layout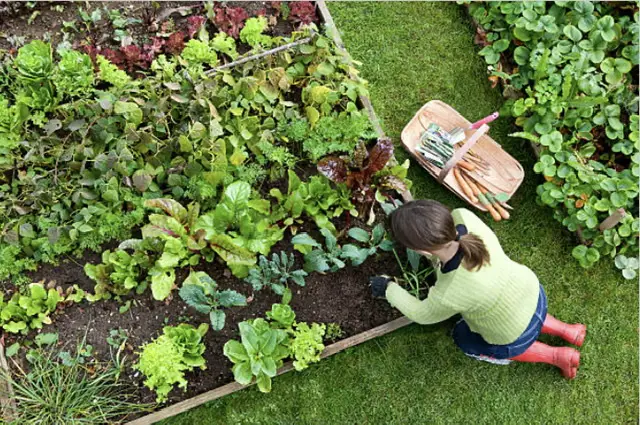 Rows-The most basic garden plan consists of a design with long, straight rows that run north to south. This helps to ensure that the garden gets the best sun exposure and air circulation.
Separate by height- Grow tall items like corn and beans on the north end of the garden to prevent them from shading smaller crops. Medium-sized plants like squash, cabbage and tomatoes should be grown in the center. Short crops like lettuce or carrots should be grown on the south end of the garden.
Four Square-Is where you divide your garden into four squares…duh, right?! Ha! Imagine your garden divided into four squares and then inside that square imagine a cross. Each square within the larger square represents a different bed. Are you with me? You end up separating your crops by heavy feeders (corn & leafy greens), middle feeders (tomatoes), light feeders (carrots) and soil builders (peas). This also helps encourage crop rotation which is great for your soil.
There are many other layout options available, I will link some below. But these are the three we have used over the years and have had great success with!
http://www.tomatodirt.com/garden-layout.html
5). Weed and Pest Control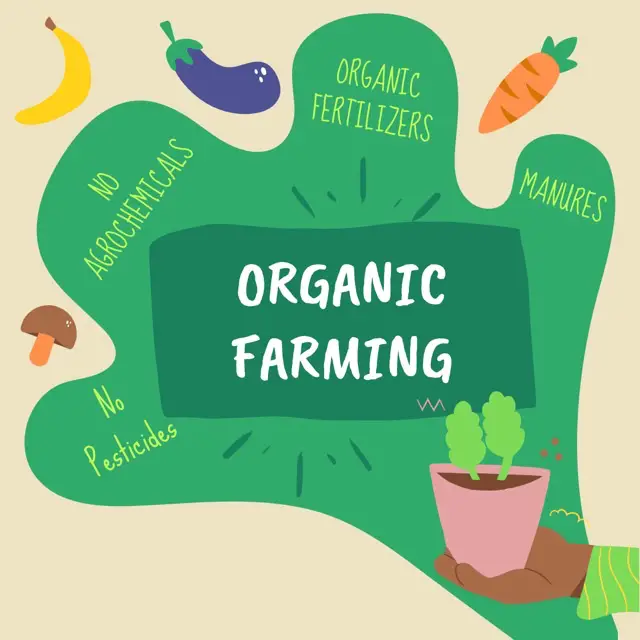 Unfortunately, every farmer and gardener deals with weeds and pests. It doesn't matter if this is your first year gardening your 25th year, you're most likely going to encounter at least one weed and some pests. It's just how it goes and that's ok. The main thing is to be prepared so when it does occur you know what to do.
Like I've stated earlier, we try to stick to organic when growing our own vegetables. Chemical herbicides persist in the soil, make their way into ground water, and may potentially impact beneficial soil life, as well as the humans and other animals that are exposed to them. I know there are a lot of opinions about the topic, but that is what we have chosen for our family. That being said, just like when we pick our soil and our seeds we try to use organic weed and pest control as well.
Thankfully there are several easy and available options to help support you on your gardening journey!
Minimally Invasive Organic Weed & Pest Control
Mulch/Straw– One of the easiest options for small gardens (in my opinion) is mulch. This helps keep moisture in your plant and weeds and bugs out! It's one of the easiest organic options out there, however it needs to be done right to achieve the best results. I'll include a link to give you more information. https://savvygardening.com/organic-weed-control-tips/
Landscape Fabric-This has been my preferred method over the years. Some love it, some hate it so you do what's best for you. I have found it to be the easiest to roll out and maintain. I don't have to buy a truck load of mulch and carry it all out to the garden and then dump and spread it all. Now if you're doing a small garden, this is very manageable! However, our garden now is quite large so the fabric is more suitable.
Floating Row Covers-Floating row covers can be used to control aphids, tomato hornworms, cabbage moths and cabbage worms, potato beetles, squash bugs, and other mobile pests. This translucent polyester fabric comes in rolls that are 4 to 8 feet wide and can be purchased by the roll or by the yard. Get the lightweight version for summer use. It will keep the bugs off your plants without overheating them.
**Because we have now introduced honeybees to our farm we have to be extra careful what kind of weed and pest control we use. Including organic options, which is why we try to stick to as minimally invasive as possible. Below I'm going to list some more invasive options that are still organic. However, keep in mind that if you do have honeybees like us, that you will need to use with caution. **
More Invasive Organic Weed & Pest Control
Diatomaceous Earth– I grow a lot of zucchini so squashbugs are always a problem for me. I have found diatomaceous earth to be very effective. You simply spread the powder around the base of plants to target pests. Sprinkle the powder anywhere on the soil where insects will encounter it. Sprinkle the powder onto the leaves and stems of plants plagued by insects. Apply a puff of diatomaceous directly on bugs as you see them. Use enough of the powder to coat them completely and heavily.
Neem Oil-Neem oil is a naturally derived pesticide for controlling insects, mites, and fungi on plants. If you're looking for a simple spray-on option, than this is for you! Want to make your own? You can find more information here.
And there you have it! My top 5 tips on how to start an organic vegetable garden. It can be a bit overwhelming at first (information overload maybe?!?), but it is SO worth it. Wish you the best of luck. If you have any questions, just let me know and I will answer the best I can. Happy Gardening!
Want to know more about us? Read About Me